Cordell Bank
Cordell Bank, is among the seven featured areas in the Oakland Museum's Gallery of California Natural Sciences that depict the state's diversity.
I lead the graphic design, collaborating closely with Exhibit Designer, Gordon Chun.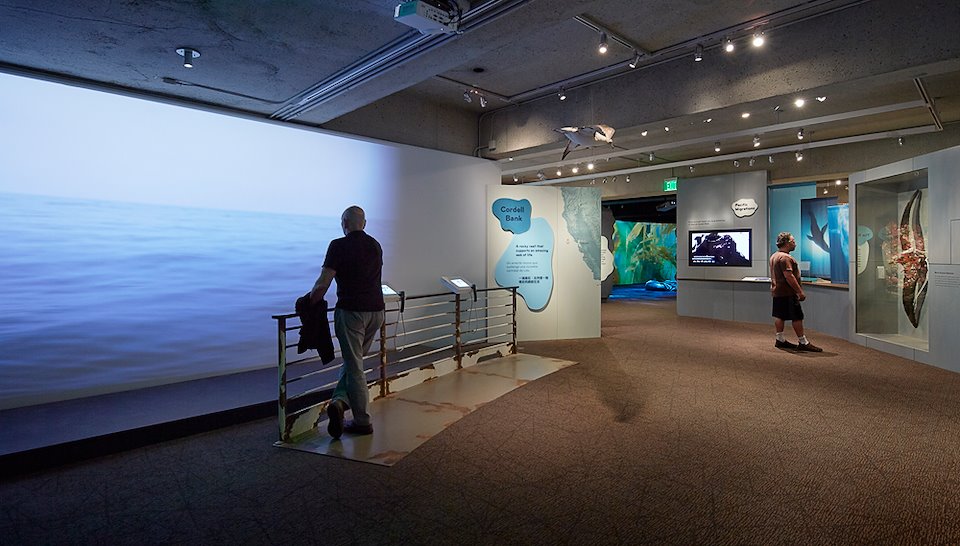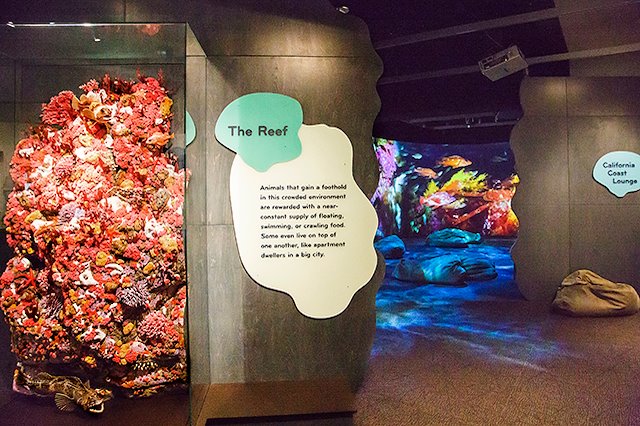 Inspired by beach glass, the graphic panels were cut from acrylic based on drawings, then sanded for a matte finish and back-painted.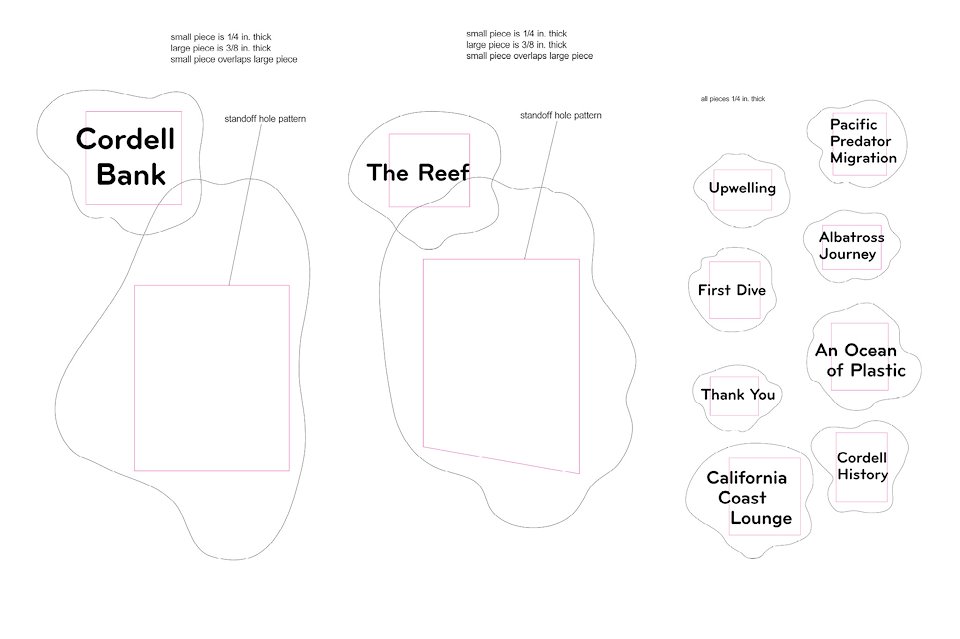 Drawings for "beach glass" graphic panels.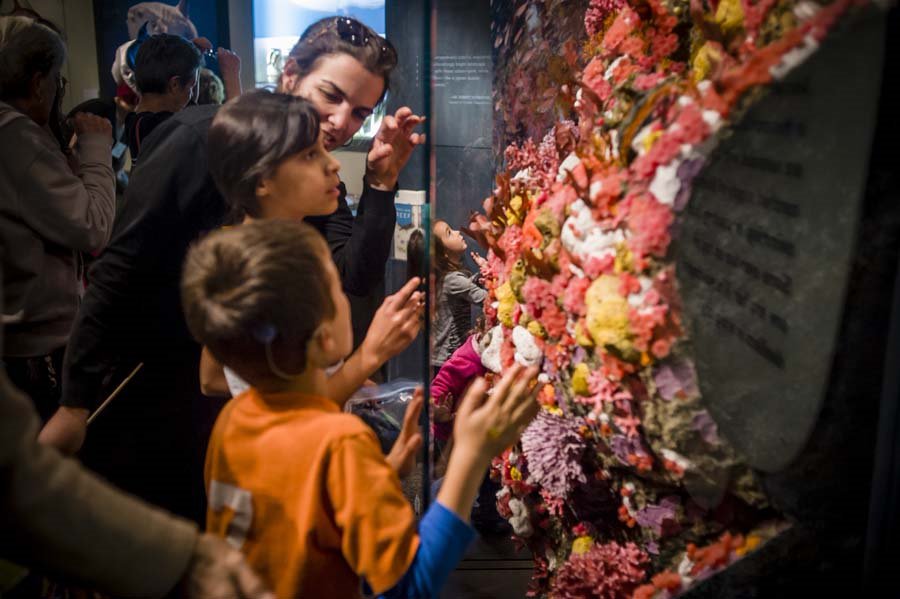 Simple hand-sketches for the object and graphic layouts.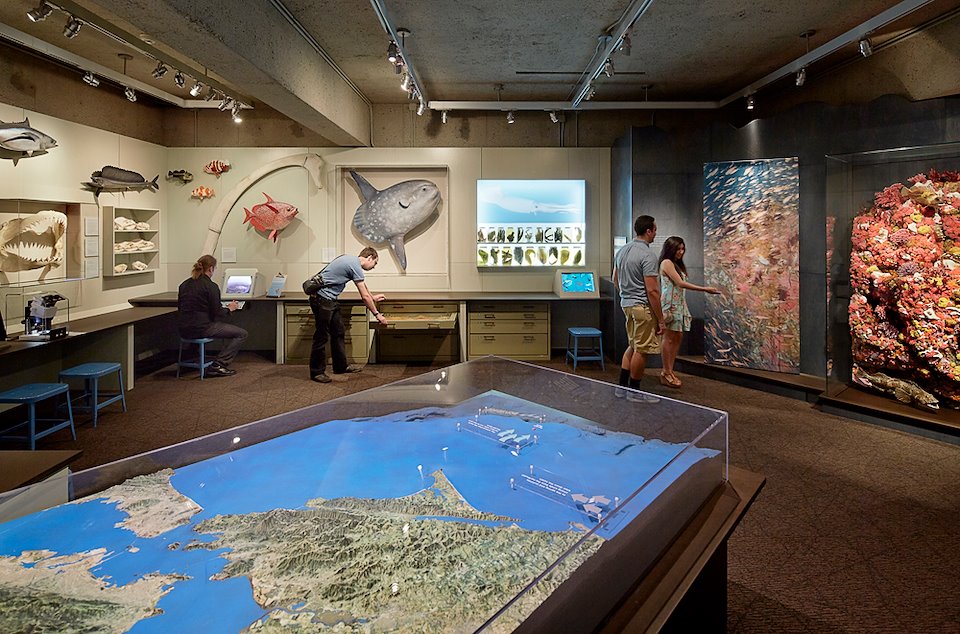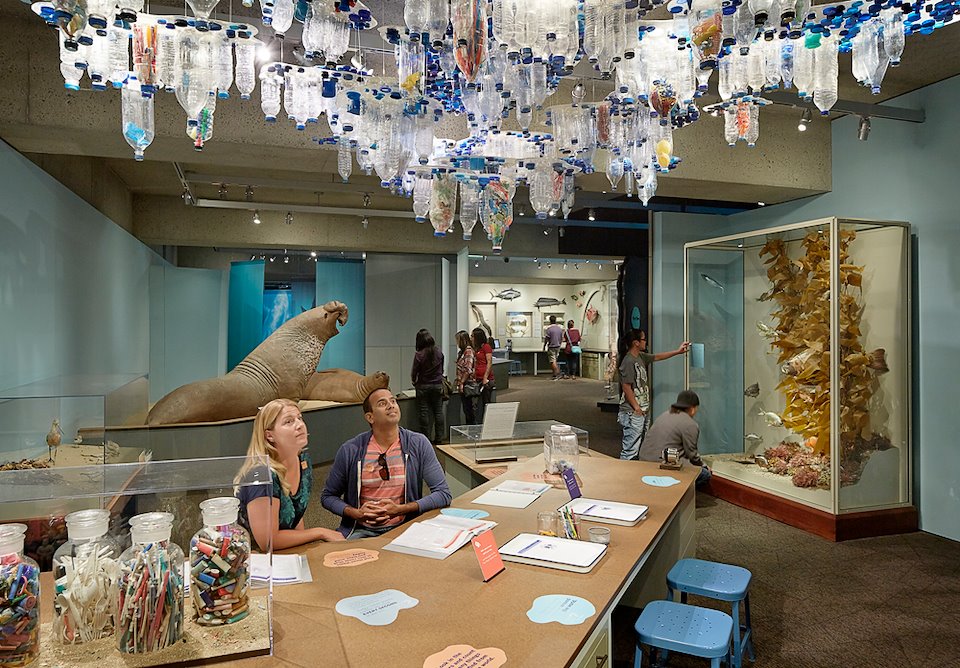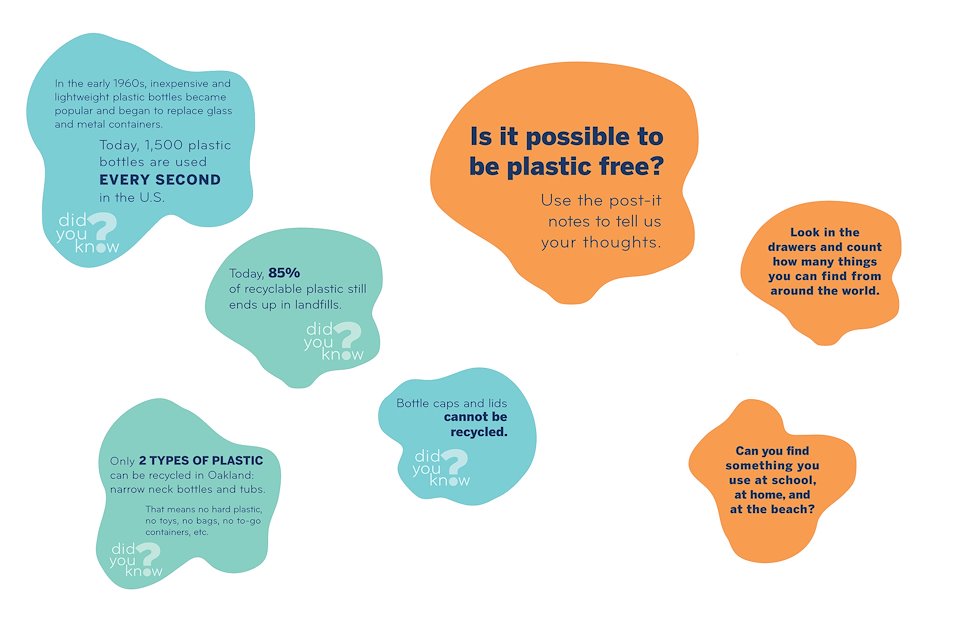 Prompts applied to the table in the lounge area.
---
Role Graphic Designer

For Oakland Museum of California

Date 2013

Type Exhibition Graphics
Up Next:
Gallery of California Natural Sciences